Palo Santo Incense Logs
$ 36
$ 0
Meaning 'Holy Wood,' our Palo Santo incense will fill any space with the cleansing pine and mint of the South American coastline.
- 8 oz. premium soy wax blend
- Reusable, heavy tumbler
- Hand packaged
- 40 hour burn time… or more
North America
$5 to anywhere
Free shipping on orders over $75

Europe + Australia
Home Fragrance available for shipping
Eau de Parfum not available for shipping

Free Returns & Refunds
We strive to only craft the finest. If for any reason you don't agree, just let us know.
## Palo Santo Incense Logs
---
Our new take on the all-natural healing Palo Santo is a simple kiln dried wood
with zero additives. Making for an easy burning version of antiquities original
incense to leave you relaxed and free of all your throes..      

        Fragrance Notes
        - Pine
        - Mint
        - Lemon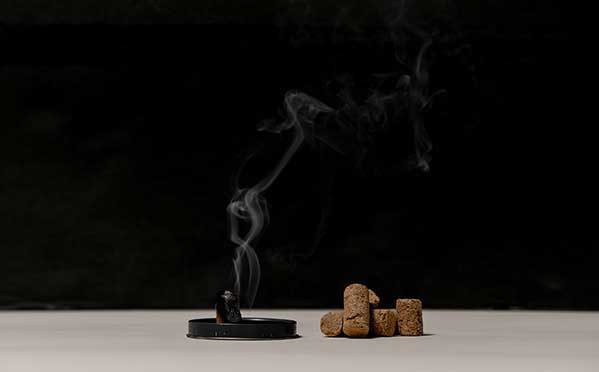 ## Palo Santo Incense Logs
Our new take on the all-natural healing Palo Santo is a simple kiln dried wood
with zero additives. Making for an easy burning version of antiquities original
incense to leave you relaxed and free of all your throes..      

        Fragrance Notes
        - Pine
        - Mint
        - Lemon