WE POUR THE SCENT. YOU POUR THE SPIRIT.
WHAT IGNITES YOU?
From the time we were pouring candles in a garage and packaging them on a living room floor in 2015 till today, we have built our company and product on a simple idea. That the currency of our lives is in the experiences we have and the memories that sprout from them. And it's up to each of us to take that life by storm. So we'll pour the scent, and you pour the spirit; go find out what ignites you.
That's why, at Ranger Station, your candle is poured into your future favorite cocktail glass.
WHO WE ARE
Ranger Station was dreamt up on late nights, touring the world as a drummer with different bands, by founder Steve Soderholm, our fearless leader, who quickly brought his twin brother, Jon, off the road to join the team too.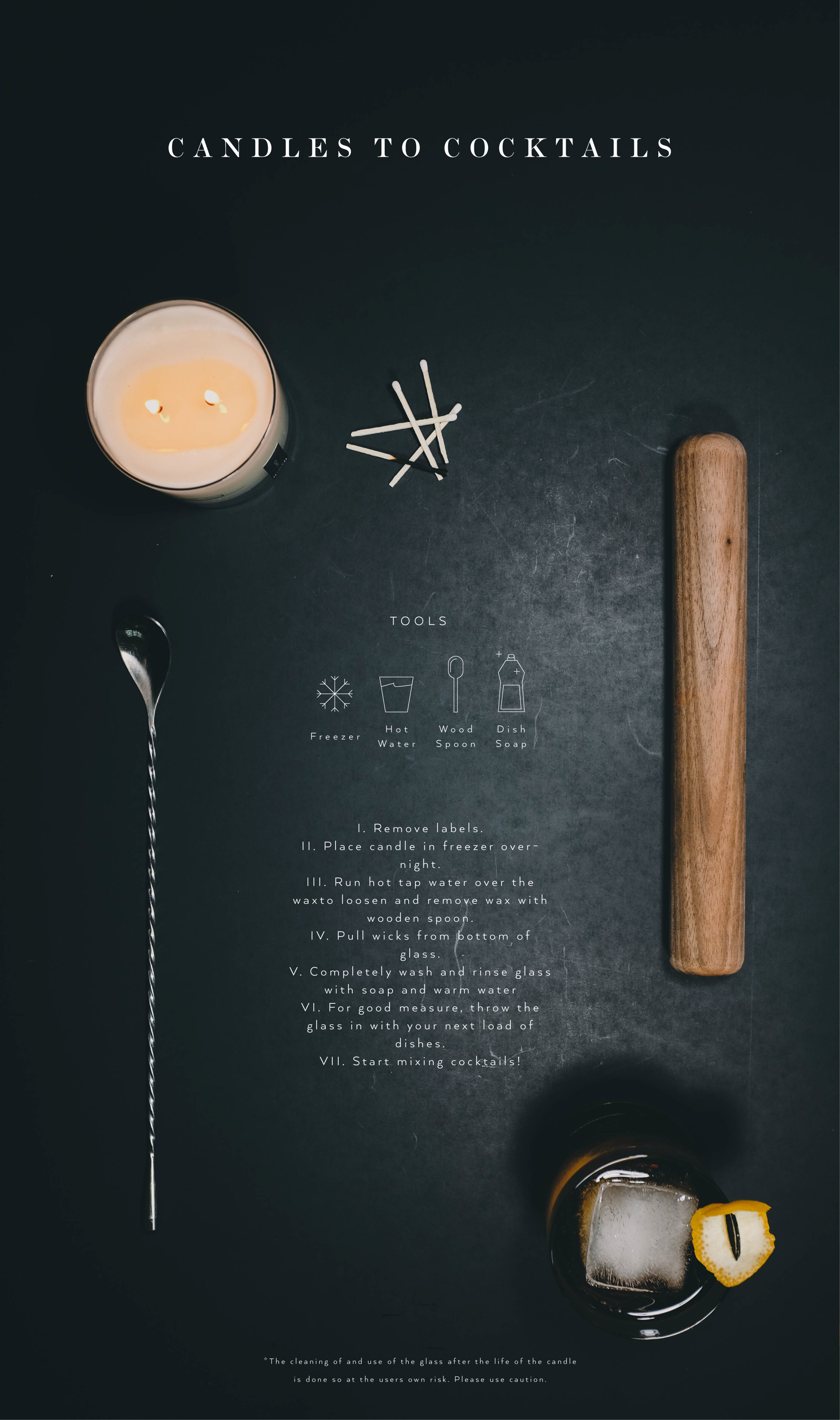 CARING FOR YOUR CANDLE
We have all seen candles that have not burned properly. Some common sightings are tunneling (when the wax does not burn all the way to the sides of the container) and sooting (when the glass starts to blacken from the flame). Here are some tips to help you avoid those things and get the most life out of your candle.
THE FIRST BURN
The first burn is the most important. The first time you burn your candle, make sure that your melt pool extends to every side of the container (This can take up to 4 hours). If it does not, 'memory rings' will form. This will cause the candle to tunnel down from there, resulting in leftover wax on the sides of the container.
SUBSEQUENT BURNS
It is a good habit to burn your candle long enough that the melt pool reaches the sides of the container every time. This will allow you to have the longest candle life and cleanest burn.
TRIMMING THE WICK
It's easy to get lazy and forget (avoid) trimming your wick to 1/4" before every burn, but this is of utmost importance. A wick that is not regularly trimmed can result in a flame that is too large, a melt pool that is too deep, excess carbon build-up (mushrooming of the wick), and excess sooting (blackening of container).
(I know we sound a tad bit nerdy over here, but we want to make sure you enjoy your candle properly! And we are nerdy.)